The wintry darkness has passed and my skateboard adventures in Brooklyn are underway. I didn't have to skate too far to find what is arguably the most fascinating structure in Greenpoint- a 1903 erected public bath. I initially had a jejune response to its interior- a windowless workshop- but after chatting with the proprietor, Luis, I was absorb by the entire scene. The number of public...
2 tags
Only the everyday raconteurs at The Moth StorySLAM could present a soporific story about fibbing and translate that into "I tell lies because there was no communication in my childhood home." Last night my brain was a bit addled by lack of sleep, but my attraction to storytelling never seems to pall. 
1 tag
It's a powerful image: full access to the written word from a room covered in book pages. The installation, Pablo Lehmann's "The Scribe's House", aptly complements a Saul Williams' quote I read a few years ago- only through new words might new worlds be called into order. I often write motivational pablum on paper and tape it to my walls. Presently, one of...
2 tags
CLICKtivism- To help modern society, we have to...
Even a man who lives in complete social isolation and cherishes a solipsistic view on life would dare not deny the definite evidence of technology's distinctive effect on modern communication. Social media and mobile apps are, by their own reckoning, a way for new communities to address old problems in new ways.  During a recent trip to visit my family in South America, I couldn't...
"'When you are that serious and that creative, and non-trusting on an intimate level, and your art has given you so much, your ability to create becomes your medicine,' she said. 'It's the only thing that's given you that stability, that joy, that self-esteem. And so you are like, "This part of me no one is going to touch." When you're young, that works, because it gets you from A to B. When you...
2 tags
I imagine ateliers everywhere are occupied by confused people; people obsessing over their art while avoiding the specter of debt. You sacrifice a lot to be an artist, mostly financial security and sanity. Steven Mcgaughey created this website to  keep a semblance of art in his life while in medical school. He promised himself that he would continue to sketch and doodle everyday. It is seemingly...
1 tag
1 tag
Cerulean sky above me, open water below me, and alacrity within me. My ride on the East River Ferry to Governors Island was the most insouciant adventure I've had in months. It was so relaxing. I drifted away from a city of harried business people who were probably scurrying from one office to the other. My feet were shod in sneakers for a 5k race around the island and the sweet tunes from...
1 tag
It would require less than the fingers of one hand to count the number of poems that make me as teary eyed as this Sarah Williams' poem. I've been engaged by it all week and even when I try to invest my mind into other things or secure a modicum of lightheartedness, nothing that has been tried satisfies. I can't stop picturing coronas of stars and headstones. The Old Astronomer...
1 tag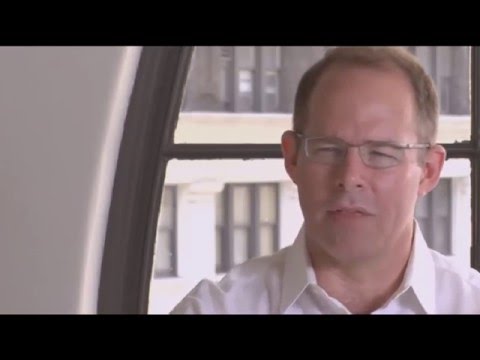 1 tag
Spectral looking and fueled by nothing, Ms. Perkins walked towards me and I almost gasped at the condition of her face. Neither sunglasses nor clumps of makeup could cover the discoloration surrounding her eyes. Still, she was as lively as ever as she told me why she needed a ride to the doctor. I see her only about once every two years but I make an effort to keep in contact. Hanks of her grey...
1 tag
1 tag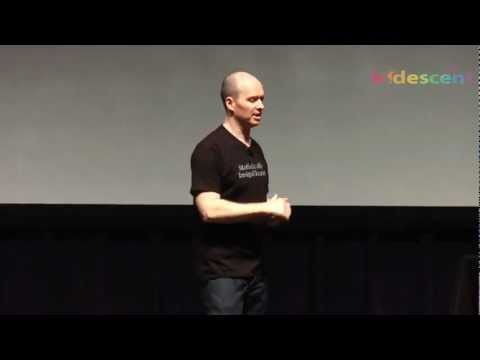 2 tags
3 tags
                I was greeted by a smell that must have been an amalgam of soiled pants, sweaty palms, and saved periodicals.                 The first thing I noticed when I walked into the classroom were the ajar windows, clearly an indication that the professor was met by the same stench. I attended the Henry George School of Social Science earlier in the week to take a free economics course....
1 tag
The colorful feast in this ring display case, that I recently made for my sister using a discarded box, can put the infelicities of the week in shadow.    This week my love for color themes led me to the work of a very fertile designer named Justina, whose indefatigable blog postings made me smile. Variously a designer, artisan, and stylist, Justina Blakeney is an expert at playing with colors...
1 tag
The first thing you notice when you meet Matthew is his skin. Yesterday morning I had prepared myself for our sit-down by reading his hagiography on the Harvard website. From his picture on the website I didn't glean how luminous his skin is, so inviting even under the shade of his worn baseball cap. His pearl skin was dotted with a few red patches which made me even more curious about where...
1 tag
Watch
Loving this video on the relationship between poverty alleviation and population growth.
1 tag
1 tag
1 tag
1 tag
A blog comment I recently read mentioned dysconscious racism. Dysconscious racism is a distorted understanding about inequity and cultural diversity. I had never heard the term. So, naturally, I felt rising pangs of guilt and frustration at not knowing that there are names for the variant degrees of racism because I'm black and should know these things. You can breathe a sigh of relief- This...
1 tag
I've been reading a lot of Henry George recently. Surprisingly, I don't find political economics as inscrutable as one might imagine after spending five years engulfed in celebrity television. I enjoy reading his theorems, which don't seem to have any overt polemical purpose. He states things that are basic. His two axioms are: people seek to satisfy their desires with the least...
1 tag
I almost forgot it was Earth Day until my oldest and dearest friend, Suma Narasimharajan, asked me to make her a bracelet to commemorate her upcoming graduation from NYU's MBA program! I love making unique gifts using the neglected items around my bedroom. My box of beads is a collection from necklaces and bracelets that have broken over the years. Revving up the rage of recycling with...
1 tag
I came across this superlative production of a bike shelf, so incredible in its design that it could make a peripatetic (like me) walk to the nearest community bike shop to finally learn what a bicycle gear is. I don't know much about bikes. The last time I rode one was about two years ago when my patient bestie, Ben Wise, tried to teach me on the streets of Memphis. Nonetheless, I still...
1 tag
I had a very romantic April. It's no surprise that all night I've been sporadically appealing to these touching photos by Malick Sidibe, who I was initially introduced to on acclaimed writer Brienne Walsh's blog. These pictures brought me much desired mirth as I stared at them longingly and barricaded my expectations for May.  These photos are some kind of lovely. 
1 tag
Just read that the singers of this 70s British...
1 tag
2 tags
2 tags
2 tags
Of withdrawn people, trains have many. After a long day of work noone wants to fight over a seat while the leaked sounds from a stranger's headphone rain over them. I can't even decide what's worse- having someone read over my shoulder as I survey the morning newspaper OR having a tired traveler shapeshift into a bobble head as I pray their final resting place doesn't...
1 tag
I received the sweetest email today. It inspired me so much that I decided to start maintain a blog. This blog will pay tribute to the lovely things people say/write to me. I never remember them because, to quote a very cerebral prostitute, "The bad stuff is easier to believe." I'll never forget when Julia Roberts said that in "Pretty Woman". I was a young girl when I...